Valentines Day Flower Tutorial
---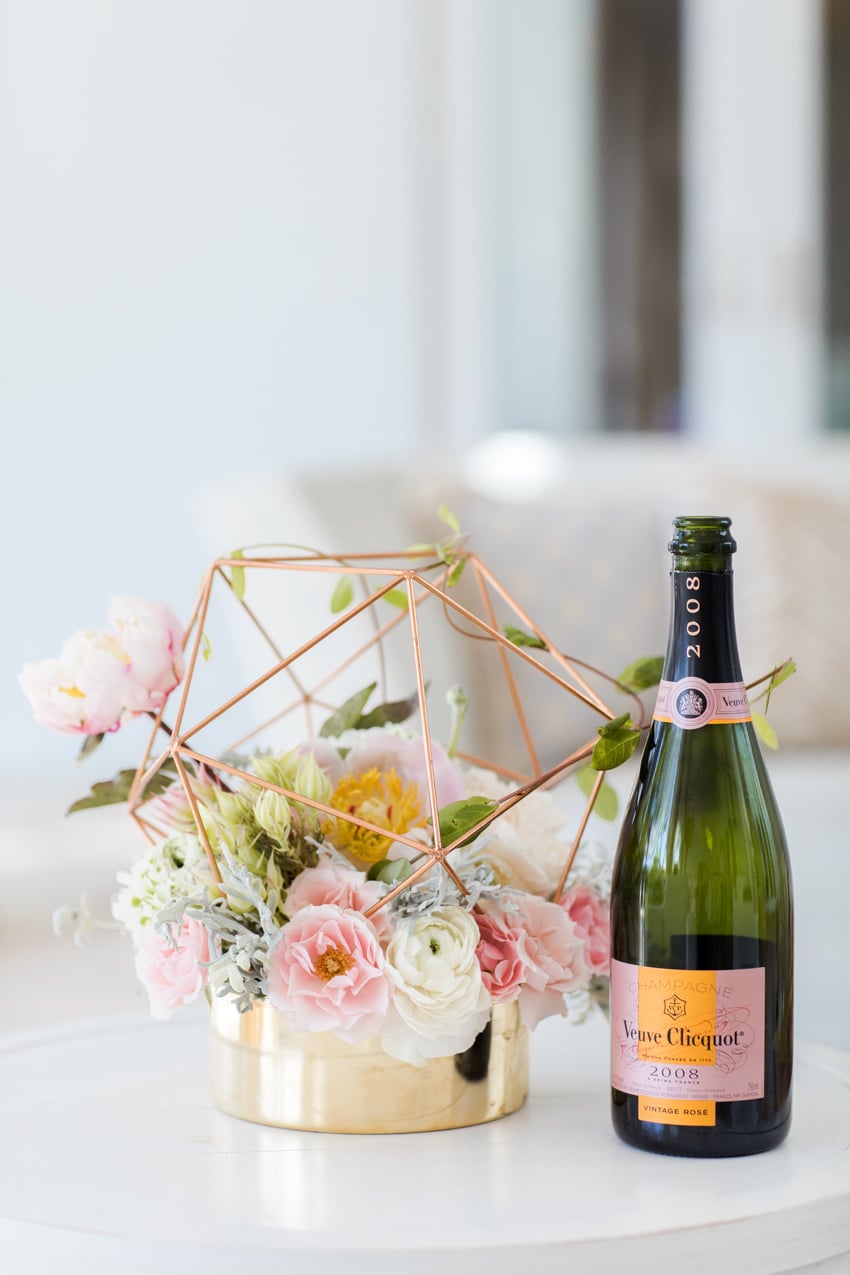 The thing I love most about Valentine's Day is the flowers. Anytime there's fresh flowers on my coffee table or on my bedside table is a happy day in my book. But I have to say that finding beautiful pre-made arrangements can tricky (especially for the men in our lives!). So this Valentine's Day I am challenging you to change it up; request a loose bunch of flowers so you can assemble a stunning arrangement of your own!
To inspire you, I asked the incredibly talented Floral & Event Designer Nicole Braghin of N Events for ideas of a romantic, whimsical, and incredibly unique arrangement, and the one she created was better than I could have imagined! And the best part is… it's actually not that complicated to make!! The key points are selecting gorgeous flowers and a cool sculpture to style!
So ask your valentines to pick up loose flowers this Holiday (he/she will be thrilled at what you are saving versus a big arrangement!!) and get to work! Oh, and this is also such a fun DIY activity for a Galentine's Nights in! Read on for how to bring this stunning arrangement to life!!
What you will need:
2 blocks of green oasis foam
1 round base 8"wide
flower scissors
flowers of your choice (Nicole recommends peonies, garden roses and ranunculus because they are soft looking)
Before you get started:
Wet oasis until it is very heavy and filled with water (about 5 minutes in a bucket). Then press the vase over oasis until oasis goes all the way down. Cut extra pieces of oasis that stick out.
Choose flowers that are soft and that you love. This project can be done with any type of flower although for Valentines I recommend some pinks and whites. Finish the piece with some vine like greens.
Cut your stems at an angle. This allows the flowers to drink more water, while also making it easier to place in the oasis because of the sharp angle.
It's Go Time: Secure your metal sphere by pushing firmly into the oasis. Then begin cutting and placing one flower at a time. Go slowly with varying heights so you cover all of the green space.
It's always fun to leave one or two flowers sticking out, it makes it romantic and playful.
Finally: The vine should be the last thing you place. From one side tuck it in between flowers and then slowly bring it around wrapping around one or two parts of the sculpture – make sure it is in the oasis so it receives water.
Thank you so much to Nicole for sharing this gorgeous idea! Display this beauty on your dinner table, on your coffee table alongside champagne, or on your bedside table! Be sure to follow Nicole on Instagram @N_Events for party and floral inspiration!
Photography by Yesi of Simply Lively